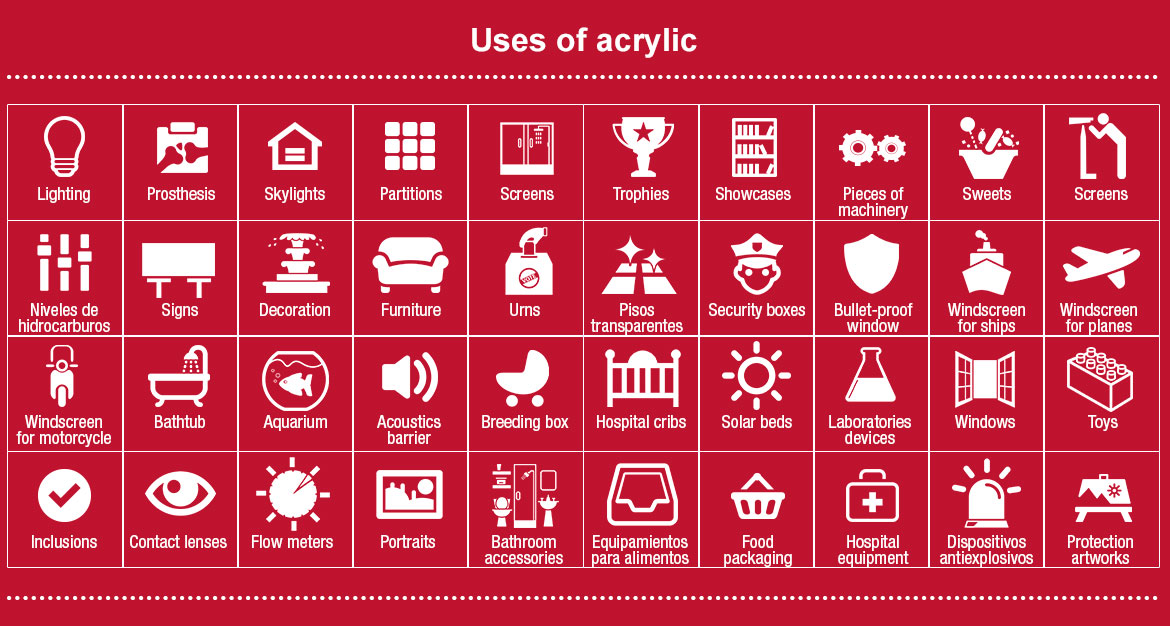 Why you should buy Vical SA acrylic sheet
» Major transparency and clearness.
» Free of impurities.
» Uniformity in thickness.
» Wide range of thickness in sheet.
» Variety of products: sheets, rods, tubes, adhesives
» The acrylic is suitable for contact with food according to the rules of the FDA.
» Best resistance to cracks.
» Excelente resistencia a la intemperie.
» Superb resistance to weathering
» Personalized attendance and technical service
» Quality well known all over the world.
» Permanency of the trade mark in the market.
Advantages of acrylic compared to another similar products
» Less density than glass
» One of the material with the greatest transparency and light transmission.
» High resistance to UV rays and solar radiation.
» Great capacity for thermoforming.
» Easy to machine
» Possibility to re polish the surface.
» Recyclable product.
» Easy cleaning.
» Wide range of colors.
» Good resistance to flexion.
» Excellent thermal and acoustic insulation.
» Efficient electrical insulator.
» Good rigidity.
» High refraction index that allows the transmission of light in curved pieces.